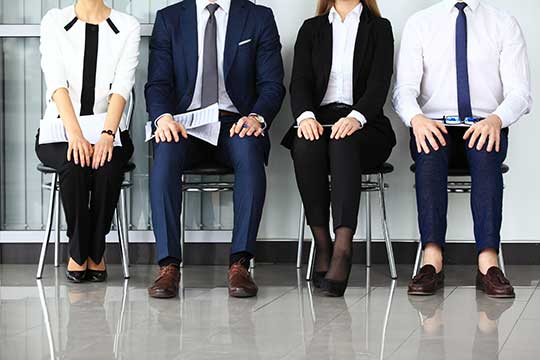 So you've found the perfect person for the job. They're happy to get to work, you're excited to get them on rails. Before you sign the employment agreement however, there are some steps you need to take to protect your organization and ensure your new employee is properly taken care of as well.
1. Are you hiring an employee or a contractor?
Before you sign on your new hire, ask yourself: "Is this a freelance contractor or company employee?" You may wonder what the differences between these two categories of workers are — here are the major differences between employees and contractors. 
| Contractor | Employee |
| --- | --- |
| Works for a set amount of time, often a shorter period | Hired on a permanent basis |
| Employed for a specific project | Employed as a generalist in a particular area |
| Does not receive benefits such as healthcare | Receives benefits such as healthcare |
| Works on their own schedule, oftentimes off-site | Works at the office and is a formal part of the company |
These distinctions can get fuzzy sometimes, so it's important to define the exact responsibilities and conditions of a position. Hopefully you've considered this before you went looking for a new worker, but at the very least make sure you choose the correct contract. Check out our employment contract and  independent contractor form for more information.
2. Prepare tax documentation
When you hire a new employee, you need to make sure you have filed all the correct tax paperwork for them. According to the IRS, you need to file the following forms:
These are for the federal government only – employers should check their state requirements as well.
If this sounds complicated (and it does to us!), a good strategy is to hire a Certified Public Accountant (CPA). They can lubricate most financial and legal concerns, and tax paperwork when hiring is very much in their area of expertise. CPAs are handy to have around for a range of reasons, so if you don't have an accounting service on retainer, consider finding one, especially for advice when bringing on new workers.
3. Consider a nondisclosure agreement
You've spent months or years developing your business, and if you are successful enough to be hiring employees you are doing something right. It comes as no surprise then that employees have been known to join a company, learn the ropes, and then quit only to become a competitor. One way to protect your company's sensitive and confidential information is to have new employees sign a non-disclosure agreement (NDA). Additionally, businesses can protect their trade secrets well before hiring a new employee by having job candidates sign an interview NDA.
NDA's get a bad rap – there are people who consider them to be constrictive and ultimately stifling of good ideas before they have a chance to blossom. This criticism isn't fair; an NDA will go a long way in offering considerable legal protections which will help ensure your employees don't photocopy your particular operating procedures and take them over to a rival company. In the case that they do, evidence of a breached NDA will serve as a strong piece of evidence to support your claims, and receive due retribution.
4. Check state laws
Companies occasionally overlook state regulations when bringing on new staff. From the standpoint of the employer, these rules are just as important (and not following them just as detrimental) as federal law. Steps include:
Check your state's new hire reporting program – most states have one

Register for workers compensation insurance

Register for state unemployment insurance taxes (these are not additional to the federal unemployment tax act, but work in conjunction)

Sign up for disability insurance
By neglecting to check state regulations, you could set yourself up for penalties from the state and litigation from non-covered employees. Again, if this sounds overly complicated, it is wise to talk to a CPA or perhaps even a lawyer in your area. While this may seem expensive, it's worth it to make sure your legal ducks are in a row.
5. Make sure posters are displayed, employees know regulations, and are versed on their employment agreement
In addition to the above paperwork, there are plenty of odds and ends to address before your new employee shows up, especially if they are your first hire. First and foremost, make sure your new employee is aware of regulations and resources, as well as their legal standing and rights. Make sure you hang federally mandated posters somewhere employees can see. Also make sure they have read and signed their contract before they begin.
Other considerations include familiarizing yourself with basic labor regulations, both federally and in your state. Some important ones include minimum wage and overtime regulations, safety and health laws, workers compensation, and veterans rights. The Department of Labor provides a solid run down, but again, be sure to talk to a lawyer in your area to make sure you've covered your bases.
Follow these tips and you'll be ready for day one with your new employees. Did we miss anything? Are there any tips you have for employers before they bring someone on? Let us know in the comments section below.
This article was written by Adam Hatch.