One of the saddest things in life is watching an elderly parent lose their ability to think clearly as they get older.
This happens more frequently as people live longer, and the rate of Alzheimer's and dementia continues to increase. Besides the emotional trauma, you must deal with hard practical realities, especially if they're living alone.
Your parent is not paying their bills. They not only forget your name, but to take their prescription medicines. This leaves them vulnerable to physical problems. If they took it once but forgot, and take it again, they might overdose.
They forget they're cooking, resulting in kitchen fires. They leave their house without knowing where they are going. They subscribe to every magazine that sends them a solicitation.
How to get Legal Guardianship
When someone is unable to make rational decisions about their life, or even to participate in discussions about issues affecting them, they may need a court to appoint a legal guardian for them.
That's especially true if the person refuses to cooperate, such as moving from their old house to assisted living or a nursing home when they need that increased level of attention. It's also true if families do not agree on a course of action. You can help your loved one get power of attorney if they have the mental capacity, but if the person is too incapable to sign a power of attorney or another advanced directive (such as a living will), they need a guardian.
That does remove some of their legal rights as an adult, but in some cases it is necessary. When a court appoints you as someone's legal guardian, that creates a fiduciary relationship between the two of you. You are legally responsible for them, and under the legal obligation to place their best interests above your own.
Petition the Court
You petition the court to find your parent legally incompetent. It is a major step that no judge wants to do without proof it's necessary, especially to prevent abuse. Therefore, the court will give your parent due process.
You'll need expert medical opinions. Document everything about your parent that makes you believe he or she is no longer capable of handling their affairs. The judge might want a court psychologist to examine them.
The court must first determine your parent does need a guardian or conservator. Next they must determine that you are the best person to serve as that guardian. If your family is feuding, emotions run high and can turn ugly. It can also prolong the process, perhaps leaving your parent in a dangerous living situation while the attorneys argue. That also makes the process expensive. Your parent has the right to object to the entire process and to hire their own lawyer.
You are the Guardian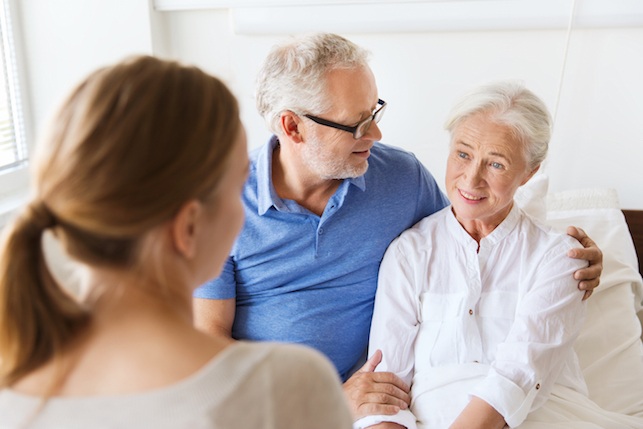 If the judge determines your parent needs a guardian and appoints you, you are now legally responsible and accountable to the court for everything you do.
You need to remember:
Your parent is a ward.
You must decide what living arrangements they need.
You control their money.
You will have to set up new financial accounts.
Take the conservatorship court papers to the Social Security Administration and apply to serve as their representative payee. Take similar action for any other income they receive. Notify their broker and mutual funds if they own financial assets.
You must make certain they get the best medical care available, and comply with a doctor's orders. If necessary, you have the right, in fact the obligation, to put them into a nursing home if necessary. It also means you make their end-of-life decisions.
Some states require legal guardian attend classes on how to carry out their duties and responsibilities.
Keep Complete and Accurate Records
Keep receipts for everything you buy with their money. As a representative payee you must account once every year to the Social Security Administration for how you've spent their benefit checks. You need to account to the court for everything that is involved in this process.
Elder Attorneys
Some people do obtain guardianship without the help of an attorney, just by learning and following their local procedures. If you do seek legal help, Elder or Family Attorneys have experience with guardianship proceedings.