As a landlord, there are many important factors to consider when leasing out property in order to maximize cash flow. One of these factors includes the management and cost of utilities for your rental unit. Landlords should explore the options of whether to include utilities as part of the rent or to have utilities under the tenant's responsibility. There are benefits and setbacks for both scenarios, and it's essential to weigh the different options before deciding to draft a lease agreement.
The Case for Including Utilities in the Rent
1) Streamline payments & interactions for both parties
Including utilities in the monthly rate will prevent a number of possible ambiguous situations or negative interactions with tenants. It streamlines payment collection to just a single exchange, completely removing the hassle of collecting utility payments from tenants. It also prevents the unwanted uproar if a tenant disagrees with the price of a utility bill. Including utility costs in the rent can help to reduce this additional trouble, which, in the end, could strengthen your relationships with your tenants and the overall environment on your property.
2) Attract tenants and close deals faster!
Having utilities included can be attractive to prospective renters as they won't have to worry about dealing with utility payments and management themselves. This simplicity carries over to the opportunities in acquiring new tenants who might be looking for a hassle-free payment method.
3) Possible increase of revenue
Additional profit can be made if what the rent covers for the utility is more than the given expected rate for the utility costs. If the expected cost for the use of utility exceeds the actual usage cost, that additional income can be used to reinvest in the property, or can be considered profit.
The Case for Not Including Utilities in the Rent
1) Minimize your financial responsibility and liability
If bills are sent directly to your tenants, then you don't have to worry about collecting payments or managing the utility account. Paying for your tenants' utility expenses is an additional responsibility you may want to carefully consider. If, for any reason, the landlord fails to cover the payments on time for the utility costs, then services such as hot water and electricity might be suspended. This would negatively affect the tenants' living condition and risk your overall business stability, a risk you might not be willing to take.
2) Keep your costs predictable
If utilities are covered in the rent, tenants may not be as motivated to conserve and be more wasteful. This can cause unanticipated increases in your utility expenses. One way to counteract these fluctuations is by allowing the tenant to pay for an individual utility. For example, depending on where you live, gas costs could be lower in the summer and higher in the winter. In this case, tenants might want to know the exact amount they are responsible for, rather than pay a flat fee for the expenses. By splitting the responsibility and being more adaptable, you can keep your expenses predictable and your tenants confident in what they are paying.
3) Market your rental unit at a more competitive price
If you don't include utilities in the rent, you can market your rental unit at a lower price on listings and gain more interest from prospective tenants. A tenant very likely will view a lower-cost rental as a huge savings compared to an all-inclusive price.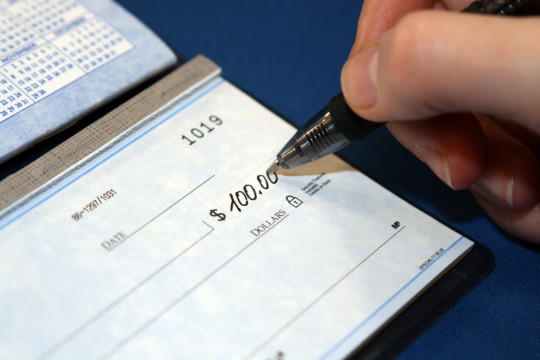 Things to consider
If you are managing the utilities account and billing tenants separately…
Will there be a fixed price or variable price?
Be wary of dealing with your tenants if they want to negotiate with you on the utility bill and usage
Will there be a late fee for utilities if your tenants don't pay on time?
If you are including utilities cost as part of the rent…
Be sure to consider fluctuation in prices throughout different seasons, where heat and gas can increase significantly during the winter.
Tenants may take advantage of the all inclusive utility fee in the rent and use gas, water, or electricity more excessively. Determine the best price that covers the scenarios for varying and atypical usages of utility.
Is your rent covering all of the gas, electricity, water, sewer, and trash? Or will you only include water and electricity?
Keep in mind that when you are advertising your property, your rent price may appear higher compared to other listings even though you are including utilities. Make sure to put in all the necessary details in the header if possible (e.g. Rent includes electricity and water).
If you are not including and managing utilities…
Tenants may still accost you with questions and concerns about utility usage as well even if they are the ones responsible for the billing. How come my gas bill is so high this month? Is it because the house is old and uses up more? This type of washer uses up a lot of electricity; can we get an energy and water efficient one instead?
Before deciding on which option may be the best for you:
1) Do some research
Research the average utility expenses for properties in your area to forecast the costs for your own rental unit. This can help you to better anticipate the necessary expenses for utility usage for your property so you can adjust the rent price to accommodate for the costs or realize it would be more suitable to not include utility at all.
2) Consider the energy efficiency for your unit
Energy consumption and level of insulation can have a huge impact on the gas and electricity bills. Make sure you assess the type of appliances you have and the structure of your housing unit to know which utilities to include in your rent if considering this option.
3) Clarify your financial goals and expectations
Are you including utilities in the rent to maximize cash flow or is it for conveniency? It's important to know your objective so you can effectively select the option that best fits your needs.
4) Make sure to use a valid lease agreement
To prevent future issues and misunderstandings regarding utilities with your tenant, be sure to detail the expectations and responsibilities in a lease agreement.
Who is responsible for managing which utilities?
Where is the payment going to be made? Through the landlord or through the tenant's account?
When should utility payment be made if it is through the landlord's account? Will there be any late fees?
What utilities are included in the rent or not?
The lease agreement can ease any possible tension caused by utility disagreements and should reinforce the responsibilities between you and your tenant. Consider all possible scenarios before making a decision on whether to include utilities or not and one that would make both parties content.