A Wyoming Bill of Sale is a legal document used to transfer ownership of a valuable item from one person to another, based on the specific state laws of Wyoming (WY). The item can be any kind of personal property that is bought or exchanged for money, or traded for another item of value. For example, you can get a Wyoming Bill of Sale for a firearm or a Wyoming Bill of Sale for a vehicle.
You should use a Bill of Sale in Wyoming if you're buying or selling a car (or any type of vehicle), a boat, a gun/firearm, a motorcycle, or a horse.
Types of Bill of Sale
Common Uses of a Wyoming Bill of Sale
Wyoming bills of sale are most commonly used for buying and selling motor vehicles. Other personal properties of value such as boats, guns, horses, laptops, furniture, jewelry, and equipment are also frequently bought and sold using bills of sale.
This form protects both the buyer and seller in the event that there is a problem after the sale.
Because the bill of sale laws vary across the US, you need to use the form specific to Wyoming if you're buying or selling a valuable item in the Equality State.
How to Write a Wyoming Bill of Sale
Once the terms of the transaction have been agreed upon by both parties, the buyer and seller should complete a bill of sale form.
Additionally, you'll need to apply for a title and registration for any vehicle or boat that has transferred ownership with an Application for Certificate of Title and VIN / HIN Inspection Form (MV-300A). Form MV-300A is offered by the Wyoming Department of Transportation
Free Wyoming Bill of Sale Templates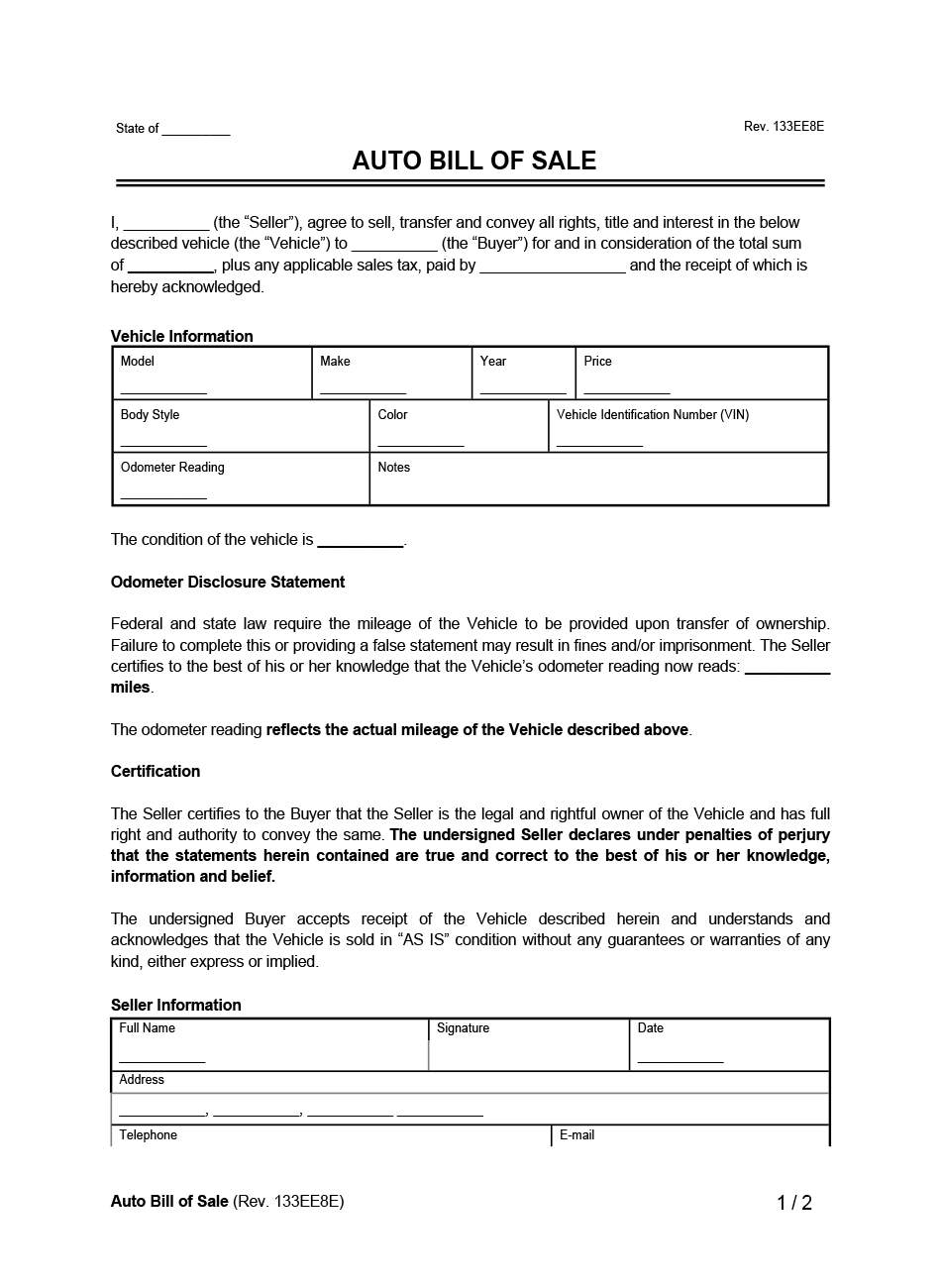 Generic WY Bill of Sale:
WY Vehicle Bill of Sale: