Table of Contents
1. What is an Invoice?
What is an Invoice?
An Invoice is a request for payment for itemized goods and services that is sent from the Seller to the Buyer.
A basic form should include the following details:
Seller: person or company offering goods or services
Buyer: person or company purchasing the goods or services
Description: detail of each item sold or service provided
Due Date: when payment is expected, either in 30 days or by a certain date
Payment: whether the buyer should pay by check, money order, or other means
Purchase Order Number: unique identifier used to keep track of orders

As a reference, this form goes by other names:
Bill
Itemized Bill
Purchase Invoice
2. When to Use an Invoice Template
An Invoice is needed whenever a business transaction involves payment for goods or services. They are used to track inventory, accounts receivables, and expenses. The Seller can either send one to the Buyer once a transaction is completed or within 14 days of the transaction.
3. Consequences of Not Using an Invoice Template
Without a written Invoice, the Seller has no written proof that a business transaction occurred. After the Seller provides goods or services, the Buyer could simply not pay if one is not sent. Practically, they also serve as a professional reminder that payment is still due. Legally, they are enforceable in court in case the Buyer continues to not pay what is due or the Seller provides bad goods or services.

Seller's Preventable Consequences

Buyer's Preventable Consequences

Loss of Money


late payments


unpaid for goods or services

Loss of Money


defective goods


poor services

Loss of Time


time spent reminding customer to pay instead of working


Loss of Time


no proof of who provided goods or services



Our free invoice can help you avoid unnecessary disputes about how much is owed and give you a stronger footing if you ever need to go to court.
4. Who Needs an Invoice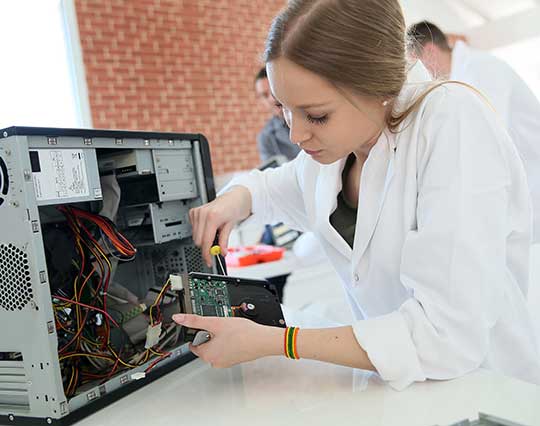 If you want to get paid for good or services provided, you should send an invoice. Freelancers, businesses, and service providers of all shapes and sizes use invoice apps or templates to collect payments from clients.
Here are just a few of the professionals who may need one:
| Freelancers | Businesses | Service Providers |
| --- | --- | --- |
| Attorneys/Lawyers | Advertisers | Computer & IT Service Providers |
| Bookkeepers | Marketers | Drivers |
| Consultants | Market Researchers | Housekeepers |
| Graphic Designers | Printers | Janitors |
| Journalists | Recruiters | Jewelers |
| Photographers | Shipping and Package Providers | Landscapers |
| Technical Writers | Traders | Pet Sitters |
| Translators | Transporters | Pool Cleaners |
| Web Developers | | |
5. What to Include in a Simple Invoice?
A simple Invoice generally addresses the following basics:
Who is the seller and buyer
What item or service is being purchased, including a description
Where the items should be delivered or service performed
When the payment is due (i.e. 30 days from the invoice date or before a certain day)
How the payment should be made (i.e. check or money order)