Table of Contents
1. Download a Free Employment Contract Template
Click here to download your free template
Our simple employment agreement addresses the following basics:
Who is being hired and for how much.
What is expected from the employee in terms of job functions.
Where the employee is expected to work, either on site or remotely.
When the contract will end, if ever.
Why the employer can end the working relationship.
How the employee should protect confidential information.
2. The Definition: What is an Employment Contract?
An Employment Contract memorializes a legal business relationship between two parties — the employer and the employee. The employee is being hired to perform a certain set of functions and responsibilities, and the employer often provides resources and training for the employee to succeed. This agreement further confirms that the person being hired is an employee for legal and tax purposes.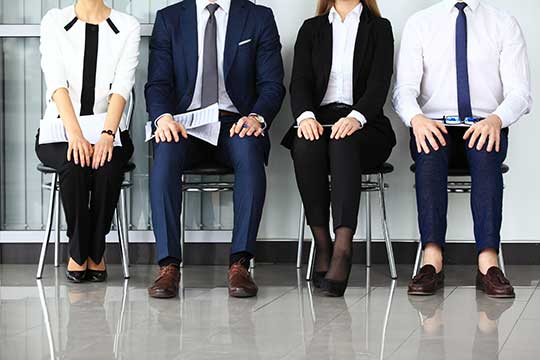 A simple contract will identify the following basic elements:
Employee: Name of person being hired to work.
Employer: Name of company hiring the employee.
Position: Title and description of role and responsibilities of employee.
Compensation: Amount of money paid per hour, week, or monthly, and any overtime or commission, and the dates compensation will be paid.
Hiring Date: When the employee will start working for the employer.
Term: Indefinite (or at will) or fixed amount of time the employee is expected to work.
Benefits: Details about disability protection, health insurance, vacation, sick days, paid time off (PTO), maternity leave, and any other perks.
However, most contracts also include at least one of these additional clauses:
Non-compete: The employee will not work for competing companies or compete with the employer if they leave, including misusing confidential information. Employers can include a non-compete provision in the contract. Learn more about non-competes from this article published by the American Bar Association.
Reimbursements: The company will pay back employee for expenses related to the job like a cell phone, business travel, or relocation.
Probation Period: A period of time where the employee is essentially "on trial" and may be terminated if deemed unsuitable.
Termination: The reasons why the employee relationship may be ended.
Work for Hire: Anything created by the employee at work belongs to the company.
As a reference, people refer to this document by other names:
Employment Agreement
Agreement of Service
Contract of Employment
Contract of Service
Employment Agreement PDF Sample
The sample employment agreement below details an agreement between the employer, 'Susan C Clarke', and the employee, 'Rudolph M Hettinger.' Susan C Clarke agrees to employ Rudolph M Hettinger as a Personal Assistant in the capacity specified.
Employment Agreement

3. Who Needs One? Hiring Employees vs. Hiring Contractors
Below is a table explaining the general differences between a hired employee and an independent contractor. Make sure you understand the differences before signing an employment contract.

| Employee | Service Provider |
| --- | --- |
| | |
| long term or permanent basis | short term or one-off basis |
| paid regular wages or salary | paid in one lump sum or installments |
| general responsibilities and duties | specific projects or clear tasks |
| supervised by employer or manager | controls what will be done and how |
| evaluated on the process of work | evaluated on results or end product |
| company provides tools/equipment | owns tools/equipment needed |
| work covers any injuries on the job | responsible for own injuries on the job |
| covered by company's work insurance | buys their own work insurance |
| company covers health insurance | pays for their own health insurance |
| company pays state/federal taxes | responsible for paying own taxes |
| company owns any work product or intellectual property created | Service Provider can negotiate that they own work product created |
What is the difference between a "contract of services" and a "contract for services"?
How does a two or three letter word change the meaning of a document? A "contract of services" usually refers to a traditional employee agreement between an employee and an employer. In contrast, a "contract for services" refers to an independent contractor agreement.
4. The Consequences of Not Using An Employee Contract
Without a written contract, an at will employment contract is usually implied. In other words, the employee is free to quit at any time, and the employer is free to fire the employee at any time. Once a Contract of Employment is signed, the "covenant of good faith and fair dealing" kicks in and employers must treat employees fairly.
Here is a partial list of the consequences that both employers and employees can prevent with a written contract:

Employer

Employee

Lost Time


need to find a replacement after employee unexpectedly quits without any notice


correspondence with IRS regarding misclassification of employer status

Lost Time


need to find another job after being fired without proper notice


ask the IRS to re-classify you as an employee and not an independent contractor

Lost Money


liable for withholding taxes for a number of years


pay interest and penalties


employee benefit plans possibly disqualified


liable for unemployment payments

Lost Money


pay self-employment taxes


unable to exclude pension, health, and group-term life insurance benefits from gross income


unable to collect unemployment benefits

Mental Anguish


unable to prove employee failed to meet standards


subject to an IRS tax audit

Mental Anguish


unable to prove obligations owed by employer


subject to an IRS tax audit
Laws protect employees from being fired without a good reason and ensure they are paid according to the terms of the Contract for Employment. If disagreements arise in the future, a written contract allows both parties to remember the details originally agreed to at the beginning of the working relationship.
Written Contracts of Employment also help employers by requiring employees to give a certain amount of notice before leaving so they can help hire or train their replacement. In addition, by documenting clear expectations and job responsibilities, this document allows employers to discipline and fire employees who do not meet those work performance standards.